The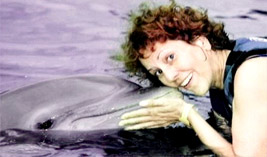 times they are a Changing.
It's a bummer for all of us. We like to have some ideal of control and power in life.
We can feel the quiet and concern in the air. There is no way to stop what is going on and we usually have some idea of how to deal with worldly things we call life.
We have prayed and asked for Divine Intervention, but we hoped it would be less painless. Yet it had to affect everyone to create a balance among the rich and poor, governments, economy and what individual's think is their right to bypass the concerns of the average people.
Indeed, this is a wakeup call worldwide that those who have must learn to share with the less fortunate.
Is it so hard for billionaires to share? For Governments to release the greed they themselves feed from?
Isn't it a shame to put garbage and bombs into the oceans? What is happening to the soil we depend on to grow harvests; are we do depend on GMO's to feed us and all food grown in laboratories?
We need not feed our domestic animals better than ourselves.
What is so hard about recycling and reusing?
We need to pay attention to our Planet and environment; we need to Honor Mother Earth, Gaia.
From Athene:
I have a family in the Ocean called the Merpeople. I was once a mermaid. Visiting my family in the Ocean some years ago they showed me how they felt it was time to save themselves. they showed me a cave deep inside the waters that would take them into another dimensional ocean where they would be safe as the disastrous destruction to there homeland.
I have been blessed to see, play and understand many dimensions that we live within.