I feel very strongly that we are in a new time of spiritual awakening comparative to The Harmonic Convergence back in 1987.
I am noticing these energies to be completely new and inexperienced for all of us. Those already on their path are reaching higher dimensions of consciousness while others are just beginning to wake up.
I am not sure how long this period will last but I am sure it will maintain for a full cycle of time which could be several decades of time to include perhaps even a century of human time.
For the Divine Realm to bless us with such presence as it currently is a very strong leap in momentum and stresses that we all learn of The Divine Light and utilize it in our daily life.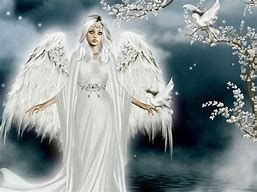 What we are now seeing in the outside world is a peeking of chaos brought about by the insensitivity of humans. This has got to stop if we are to save ourselves and the planet. Walk what you talk please, and remember to recycle everything. This is only the beginning.